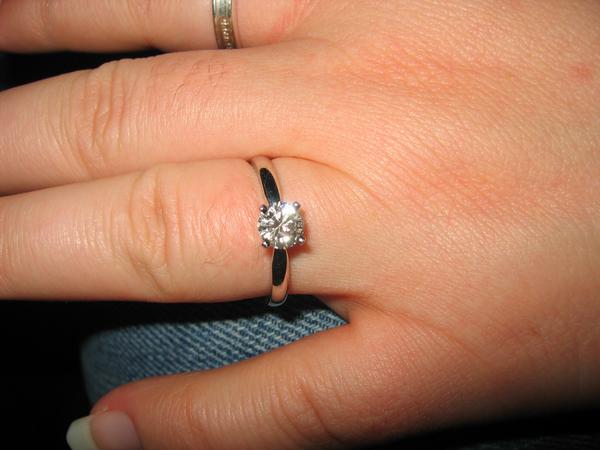 Many of you have already heard.  If you haven't consider this your notice.
I proposed to Jess… She accepted.
We're very excited!  I did it before our little holiday shindig we hosted on Saturday.  I had just gotten the ring on Friday, and frankly didn't feel much like waiting around any more.  So, while we relaxed a bit before people started arriving, I just did it.
The rest, as they say, is history.
Before you start asking questions, let me just say, we have no details as of yet.  We don't know when, we don't know where.  Just know that it will happen eventually.  Jess is already switching into full planning mode and couldn't be happier.
Love you, Jess.