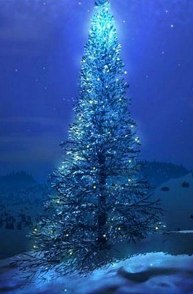 It is obviously that time of year again… Anyone who knows me knows I love Christmas music. I've got gigs and gigs of mp3's and I pretty much play them constantly from the day after Thanksgiving until New Years.
Here are, in no particular order, some of my favorite Christmas selections. You may not be familiar with all of the songs and/or versions I'm speaking about, but they would be worth looking up.
Without further ado…
Sleigh Ride – Boston Pops
Probably my all time favorite Christmas song. This particular version (the symphonic with no lyrics to screw it up) is just so festive I get excited every time I hear it. I've been on one sleigh ride in my life, and yes, I did hear this song in my head during.
Jingle Bells – 2 Versions
First version is the Bing Crosby & the Andrews Sisters. Very upbeat, you can help but tap your toe. It's great when the sisters break in with "jingle bells… ji-jingle bells… jingle alll the way-ay…" Also, this song appeared in 'A Christmas Story' so could be a reason I like it too. The other version is Frank Sinatra's blusey slower version. Begins with the background singers, "I love those j-i-n-g-l-e bells… whoa… those holiday j-i-n-g-l-e bells…" Very smooth. It is pretty much the opposite of Bing's. But no less terrific.
I'll Be Home For Christmas – Bing Crosby
This song almost brings a tear to my eye, especially with Bing singing it. Being a WWII buff, when I hear this song I picture a lonely GI, stationed in the middle of the south pacific somewhere on Christmas. Sweltering in the sun… "Please have snow and mistletoe". He'll be home for Christmas, if only in his dreams. Heartbreaking.
White Christmas – Bing Crosby
Keeping with the Bing Crosby theme, you can't ignore this classic. I just recently saw the movie, but have loved this song my whole life. Every year I hope and pray for a white Christmas, but it seldom happens around here anymore.
It's Beginning to Look A Lot Like Christmas – Bing Crosby
Ok, one last Bingo song. It's about all the prep that people do when leading up to Christmas. I love seeing lights and decorations and the like. Makes me happy. Some day I want to go to New York City during the Christmas season and soak in that atmosphere. I also have a habit of singing that song to myself any time it starts snowing… even if its March. *shrug*
Holly Jolly Christmas – Burl Ives
You cannot have a Christmas song list with out Burl Ives on it. Plus, this was always one of my favorite songs to sing in elementary school, when they teach you all the lyrics to Christmas songs.
Let It Snow – Dean Martin
I love the song, because I'm one of those people who when it starts to snow, I hope it never stops. I don't even ski or do anything in the snow, I just love it. Snow changes everything. Plus, I love Dino and this song was use for the end credits of Die Hard.
The Christmas Song – Nat King Cole
This song (Chestnuts roasting on an open fire…) is just an all around tremendous song. Written by Mel Torme but perfected by Nat King Cole. The don't make songs like this any more. Makes you feel warm inside when you hear it.
(There's No Place Like) Home For The Holidays – Perry Como
There is no truer statement than that. There IS no place like home for the holidays. No matter how far you have to travel to get there. Not many songs out there dealing with the travel aspect of the holiday. "I met a man who lives in Tennessee he was headed for Pennsylvania and some homemade pumpkin pie". Everyone is going in different directions but all for the same reasons. Terrific.
O Tannenbaum – Vince Guaraldi Trio
You know the song, but the artist might not ring a bell. It will if I tell you, "A Charlie Brown Christmas". This is the group that did all the music for that special, including the song "Christmas Time Is Here" which is also good. It starts very traditional with just a piano, but when the snare and the bass come in and it downshifts into smooth jazz territory. It is the kind of song I want to be somewhere sitting with a mixed drink in a comfy chair listening to.
Sugar Rum Cherry (Dance of the Sugar Plum Fairy) – Duke Ellington
Keeping with the jazz theme, this is one of the coolest songs ever. I highly recommend finding a copy. It's from a disc called "Jingle Bell Jazz". Takes the old Tchaikovsky classic and puts a slow groove to it. Bongo drums, muted horns, light cymbals. Just very very nice. Bob your head.
Have Yourself A Merry Little Christmas – Lou Rawls
From jazz to soul. This version of the song is the one I want to hear. Rawls has a terrific voice and it is so smooth you could wrap this song up and wear it as a coat. Another 'mixed drink, comfy chair' song. "From now on our troubles will be miles away" is a great line. I visualize a dark room with the tree blinking on Christmas night. Relaxing with the people you most love. "through the years we all will be together, if the fates allow." and I hope they do.
Good King Wenceslas – Glenn Miller Orchestra
From jazz, to soul to swing. This is one of the few versions of this song that I enjoy, and I really enjoy it a lot. From a 2 disc set called "In The Christmas Mood". I do love big band music and this fall right in line with that. It starts with some saxophones playing the main tune. I wish I knew more about music to know what it was called how they are playing, but that first 30 seconds is my favorite part. I will listen to it over and over.
What Christmas Means to Me – Stevie Wonder
I really like this song, but most versions of it are done by pop singers I don't really care for. This particular version, however, comes from the early 70's when Stevie Wonder was the biggest thing since sliced bread. He has an awesome voice. Comes from a disc called "Motown Christmas" with a lot of Jackson 5, Smokey Robinson, Diana Ross and the Temptations. Stevie also sings "Ave Maria" which amazing.
Adeste Fideles – Various
I just love this song, especially when its done by an opera tenor or something. This is my favorite 'church' Christmas song. I remember being a kid and sitting in Midnight Mass for an hour before it started (had to get there early to get a seat) and with nothing else to do, I sat there and memorized the latin lyrics, which is basically just a verse to "O Come All Ye Faithful". Granted, it wasn't exactly taxing, but it gave me something to do that didn't get Kim and I in trouble. That song has stuck with me ever since.
Eric Cartman Sings
I am a big South Park fan. Eric Cartman is one of the 'kids' on that show and just his voice makes me laugh. So, on the South Park Christmas album from a few years ago, he belts out a couple songs. The first one is "O Holy Night" which is just perfect. "It is the night with the Christmas trees and pie" as Eric tells us. "Jesus was born and so I get presents". Classic. From the same album is "Swiss Colony Beef Log", which is about the ubiquitous gift baskets people give for the holidays. See, Eric's neighbors always get his family a beef log, but their out of town this year. So, no beef log. But, in the end, Grandma comes through. Way to go grandma!
The 12 Pains of Christmas – Bob Rivers
Another comedy song that I have loved for a long time. It is not Christmas until you hear this song, at least in my book. I think it is so great because it is the flip side of all the Christmas joy and details everything that can make you crazy this time of year. From wrestling with Christmas lights to entertaining creepy in-laws. Its all in there. "Now why in the hell are they blinking!?"
Must Have Been Ol' Santa Claus – Harry Connick Jr.
I like Harry. He has a great voice and the New Orleans vibe of this song is awesome. Another of those songs you can help but move your body to when you hear. Plus, the story of the song is just fun. A kid gets a ride with Santa. "It must have been ol' Santa, cause I saw his big red hat and I know my mom and dad can't fly like that." You can't have a song list without some fantasy like that in there. Every kid wants that opportunity. I know I did.
Please Come Home For Christmas – Bon Jovi
Some times known as "Bells will be Ringing", this is a song about being alone on Christmas. His baby's gone and he has no friends. Sometimes you just like to have a good slow depressing song. This is the one. Occasionally you don't want the happy kid friendly songs… you want an adult song of woe. I know I do.
All I Want For Christmas Is You – Mariah Carrey
Yes. I have Mariah Carrey on my list. I'm not normally a fan, but she does such a great job with this song I can't help but like it. Plus, it's a little more modern than a lot of my songs and it shows up in a lot of movies and other pop culture places. Kinda like the polar opposite of the last song. Relationships are part of Christmas and this is a great way to express those feelings.
Baby, It's Cold Outside – Various
I'm not sure if I have a favorite version of this song. It has been done so many times so well, that a lot of them are great. Everyone from Dean Martin to Vanessa Williams. I even have a great version with Ella Fitzgerald and Louie Armstrong. This song was also part of my favorite scene in the movie Elf. What I love about this song is that we have all been in that situation. You're with someone and you KNOW you should leave, but by god you don't want to. She is trying to convince herself to leave, worried about her parents and the neighbors but just can't come up with a good enough reason to brave the cold. I just get a great mental picture of the scene when I listen to this song. Of course, it really has nothing at all to do with Christmas, but then again, a lot of so called 'Christmas Songs' don't.
I could probably go on and on, but I'm going to wrap this up. I only have one Frank Sinatra song on this list, but I love his Christmas stuff ("Silver Bells", "A Christmas Waltz", "Mistletoe and Holly"). Quick list of stuff I left off… "Let it Snow" by Boyz II Men, "Jingle Bell Rock" by Bobby Helms or Randy Travis, "Rockin' Around the Christmas Tree" by Brenda Lee, "What Are You Doing New Year's Eve" by Diana Krall, "Santa Claus is Coming to Town" Bing Crosby and the Andrews Sisters.
Bottom line, I love Christmas music. Leave me a comment of your favorite songs. Especially if they're something I might not have heard before. I would love to expand my collection!
Merry Christmas Everyone!